Weaner, WTF,Finisher Pen
Product Detail
Product Tags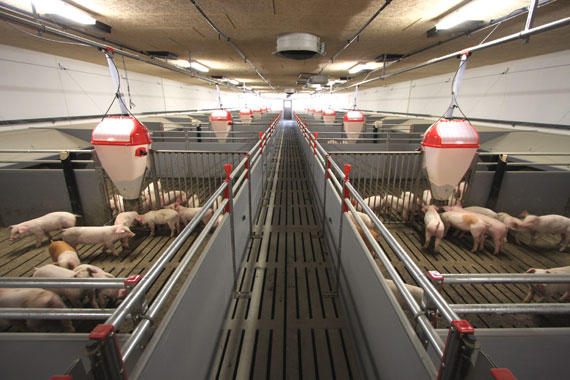 Pens for weaners, wean-to-finish and finishers
A lot of requirements are to be satisfied to complete a modern and effective pig production.
That is:
| | |
| --- | --- |
| • | Good welfare and effective production |
| • | Good working environment |
| • | Good hygiene |
| • | Animal welfare |
| • | Durable equipment |
The panel equipment from Egebjerg satisfies all requirements since it has been specially designed for weaners, wean-to-finish and finishers with a view to ensure good welfare and effective production with less possible working load and maintenance.
Egebjerg CLEAN-O-FLEX® equipment for weaners has been adapted to the special needs newly weaned pigs have regarding climate and hygiene among other things.
That is why covering is always delivered and we recommend grille equipment in every second pen partition at the area with slatted floor to encourage the pigs dunging behaviour for this area
The reasoned CLEAN-O-FLEX® concept in finisher pens ensures the basis of a profitable and effective pig production many years ahead.
Egebjerg's CLEAN-O-FLEX® equipment for wean-to-finish has taken into account all the very different requirements that newly weaned pigs and finishers close to slaughter have in the same penning concept.
---
Previous:
INN-O-STALL®FREE ACCESS Stalls
Next:
PP panel
---