TUBE-O-MAT® Feeder
Product Detail
Product Tags

TUBE-O-MAT® feeders - Reliable feed intake from day one
TUBE-O-MAT® is the optimum feeder for weaners, finishers and wean-to-finish. The feeding principle considers the natural rooting behaviour, as the pigs have to activate the feeder to get feed. Consequently, the trough is cleaned and free of feed residues, which helps to keep a high level of hygiene.
TUBE-O-MAT hopper is shaped with almost vertical sides to prevent bridging. The trough had double drinking bowls allowing the pigs to choose water, dry feed or soaked feed. Transparent, easy to open lid, for simple manual filling and inspection。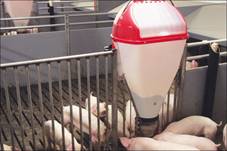 Shielding is made of transparent plastic for better overview and easy hygiene control.
Dosing unit consists of a very few parts, which ensures a high level of hygiene and easy cleaning.
Activating part in stainless grille construction can easily be activated by pigs, and they quickly learn how to operate it.
The large opening and the integrated agitator ensure a constant feed flow and prevent bridging.
The emergency closing system prevents feed waste.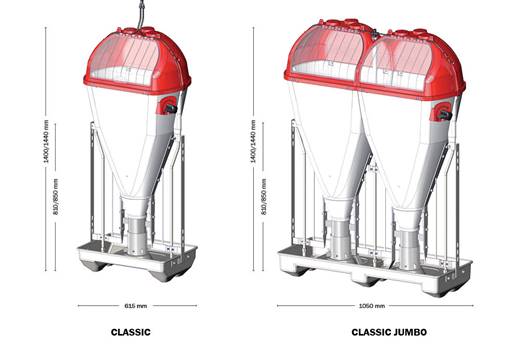 TUBE-O-MAT CLASSIC is specially developed for finishers. It is supplied with an extra strengthened feed outlet, thus it can withstand the large pigs constant activation. The trough of the CLASSIC models is designed to prevent the feed from getting wet and clumpy and the feed from getting into the water bowls.

TUBE-O-MAT® VI+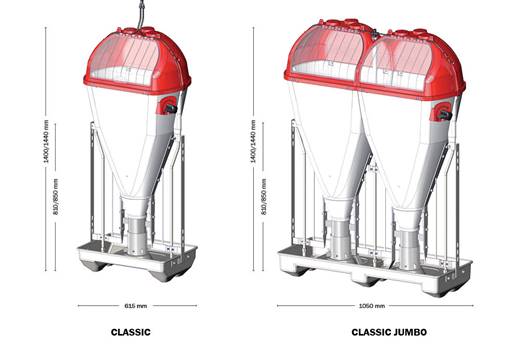 The activating part on VI+ models is made of stainless steel and is designed for both weaners and finishers. Simpe and very strong. Besides there is a transparent lid that can be opened for cleaning purposes.

New Dry/Wet Automatic Feeder
---
Previous:
Trough for Sow, Weaner and Finisher
Next:
Liquid feeding pen wall
---