COMBI- Farrowing Pen
Product Detail
Product Tags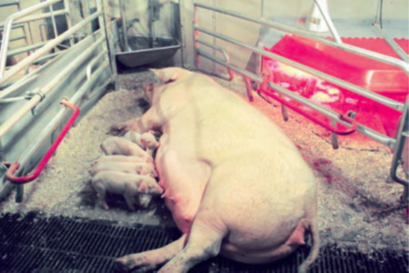 COMBI-Farrowing Pen
More requirements are considered
The combi-farrowing pen is a combination of a traditional farrowing pen and a loose sow pen, where the sow is loose during both farrowing and nursing. The combi-farrowing pen meets the request for loose housing of sows on a minimum of additional square meters.
During farrowing and the first week after farrowing when the risk of piglet crushing is maximum, the crate is closed and the combi-farrowing pen works as a traditional farrowing pen. Approximately a week after the farrowing the sides in the crate are opened towards the partitions and the sow can move around freely with her piglets.
Everywhere in the pen strong farrowing rails are mounted to prevent the sow from laying down on the weaner.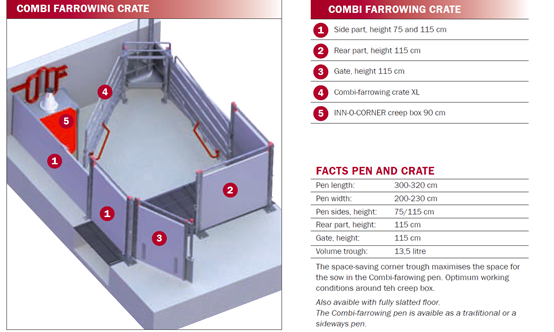 ---
Previous:
Dimension of Feeding System
Next:
Control System
---