Feed Outlet
Product Detail
Product Tags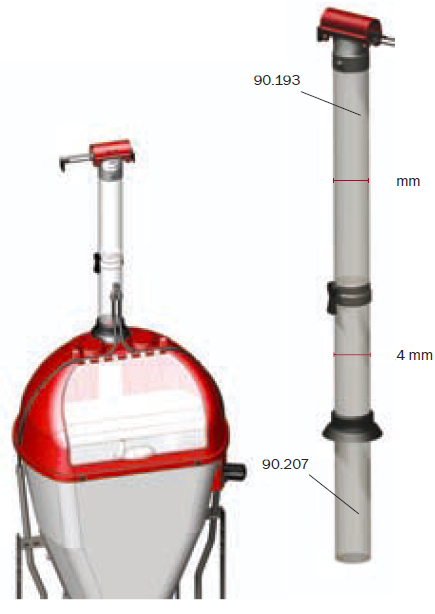 TUBE-O-MAT® feet outlets and feed pipes
Feed outlets in a new design
Egebjerg has designed a whole new generation of feed outlets. The design settles with common principles and provides a range of functional advantages compared to other brands.
| | | |
| --- | --- | --- |
| • | No feed remnants - no development of microbes | The shutter is half-round and fits tightly to the feed tube. When the shutter is closed, no feed remnants will accumulate, which may affect the pigs health. Furthermore, bridging is prevented |
| • | Watertight construction | The feed outlet consists of an upper part and a lower part. The upper part overlaps the lower part and fits tightly. The design counteracts penetration of moisture when washing and the feed will always stay dry |
| • | Tight clamping on feed tube | Clamping is to be done below the feed tube. It makes the assembling easier and the way of clamping makes it possible to clamp the outlet completely tight - also on undersized tubes |
| • | Effective feed draining | The lower part of the outlet is oval and shaped in a way which makes it possible to drill more holes or cut a slot in the feed tube. This ensures a quick and effective draining of feed |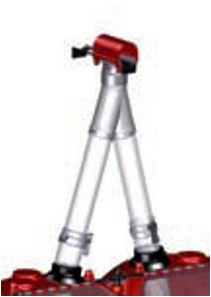 Telescope drop - no penetration of water
The upper part of the feed drop is made of 63 mm transparent plastic. The lower part is 67.4 mm. The parts are clamped by the new MASTER LOCK clamp, which fixes the tubes, seals and prevents penetration of water.
The passage from the feed drop to the feeder is tightly closed with our MASTER COLLAR, a collar in soft plastic.
Furthermore, we offer 63 mm y-tubes which can be used with JUMBO TUBE-O-MAT® and with two feed lines in phase feeding.
---
Previous:
Master Flow® Water Level Valve
Next:
SS304 Nipple Drinkers
---