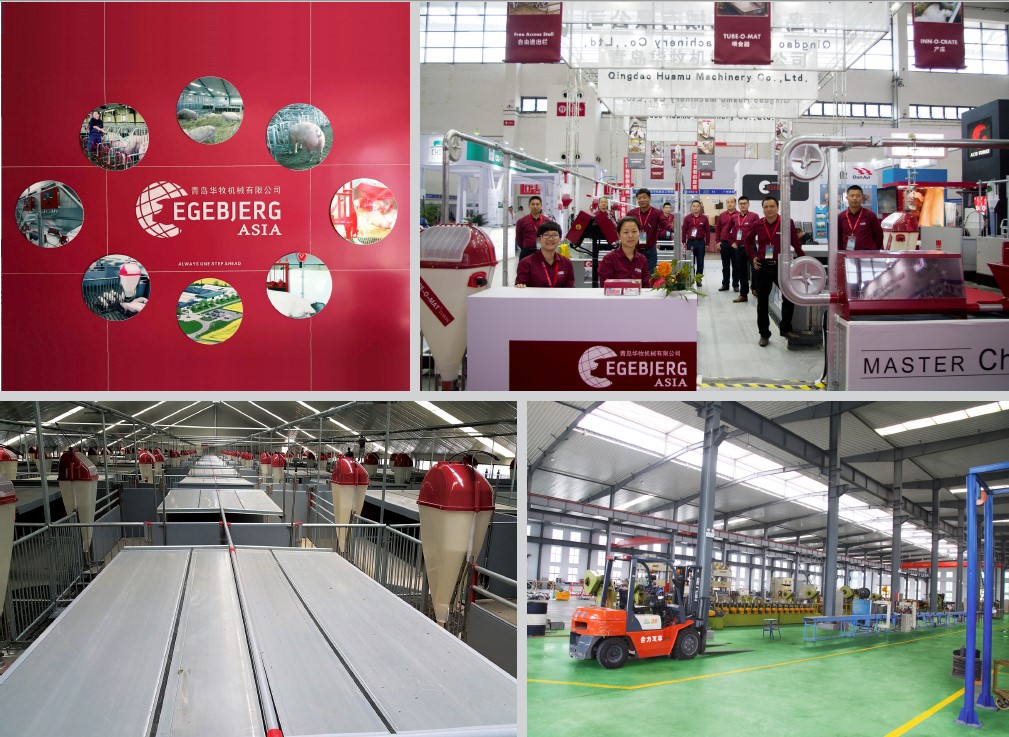 Egebjerg – made by farmer for farmers
Egebjerg is founed in 1969 by Henrik Rassmussen in Denmark, for more  than 48 years, we have been concentrating on the design and manufacture of livestock equipment including penning equipment, feeders, drinking cup & feeding system, which is sold to 52 countries.In 2007, Egebjerg come to China, EGEBJERG ASIA & CHIMA ASIA was established at Qingdao in sucession. In 2015, two companies' ownership is changed to Mr.Wang's family.
Thanks to the continues technical support from Egebjerg Asia R&D center in Denmark, we continue to update our design of penning and feeding system to satisfy the requirement from China and other Asia countries. We keep close contact with Danish experts and partner to offer our client in Asia the latest Danish pig farm equipment solution and know-how. Our professional team in China and experts in Demark is ready to serve you.
In today's rational pig production time has to be used where it provides value.For that reason we are placing extra focus on products that also give an advantage in terms of the ues of working time and the nature behavior of animals, all product is designed based on the concept of efficiency, a perfect balance between less labor, energy saving and animal welfare.
We establish a production base in Linyl, China in 2015, It space 50.000 square meters, where we have an efficient production setup for sllos, stanless steel process, and plastic injection, puching & bending machine, welding robort and more than 50% of Egebjerg product is made here with our own tools today.
Besides China, we registered Egebjerg trademark in USA. Philipine, Korea and other ASEAN, countries, more than 10 products is patented in China and IP right is fully protected in the market that Egebjerg Asia access.
Over the years we have gained a strong foothold and have become a renowned player in the international market. We are extremely happy and prond about this. It means healthy levels of production and, above all, in these difficult economic times you can be assured that we will always be there to serve you with great service and deliveries of quality products, even in the challenging years ahead. Welcome to our total Product Line. We sincerely hope that you are able to find the solutions that fit your requirements perfectly.